| | |
| --- | --- |
| Posted on March 29, 2018 at 2:50 PM | |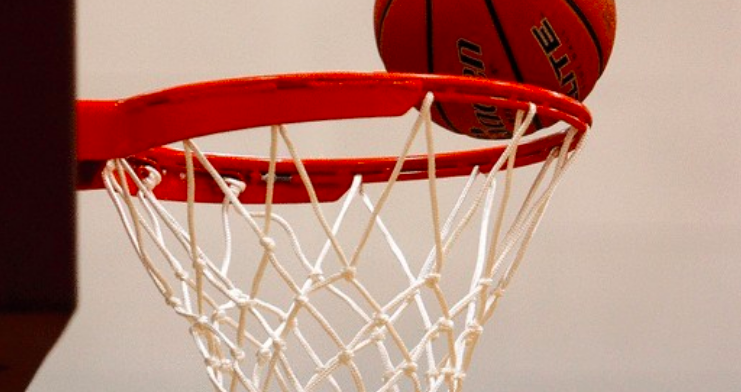 The NCAA men's basketball tournament is beloved as madness because so many upsets happen. The most newsworthy are when a small school defeats a big school in what sportswriters call a "Cinderella story." Rarely does the same small school coach get to be the Cinderella more than once, though. Usually those coaches make an upset run because of a one-time phenomenal player they recruited. Or they make an upset run and get hired away by another school too big to be considered a Cinderella.
One coach pulled out multiple Cinderella stories. His name was Dick Tarrant and he coached the University of Richmond from 1981 to 1993, earning a 239-126 career record. In 1991, his Richmond team beat Syracuse in the NCAA tournament, the first time a #15 seed ever had defeated a #2 seed in the first round of the NCAA tournament. That wasn't a fluke. He had led his Richmond team to big NCAA tournament upsets before that. In 1984 his 12th seeded Richmond team beat a 5th seeded Auburn team that included future NBA superstar Charles Barkley (12th seed was the lowest seed until the tournament expanded the following year.) In 1988, his 13th seeded team beat #4 seed (and defending NCAA champion) Indiana and #5 seed Georgia Tech to make the Sweet Sixteen. Tarrant must be the only NCAA basketball head coach in history to win NCAA tournament games as a 12, 13, and 15 seed.
I remember Coach Tarrant because I went to college at a rival school at the time. His team beat mine with a buzzer-beating shot in the conference tournament in my senior year to deny my team our first NCAA bid. I didn't like that, but I had learned to respect Coach Tarrant a great deal after watching him in action for four years. Coach Tarrant is so beloved by the University of Richmond that they named their basketball court after him in 2015.
Here are seven leadership lessons from Coach Tarrant's career as the most successful "Cinderella" coach in the history of the NCAA men's basketball tournament.
1 – He Was Promoted from Within – Dick Tarrant had been an assistant coach for three years at Richmond before he got the head coaching job. His biggest basketball job before that was as a high school coach in New Jersey. If Richmond had executive recruiters searching for candidates, he probably would not have made any list. 
LESSON -> Sometimes the future greatest leader in your organization's history is sitting under your nose as an assistant.
2 – He Was a Referral Hire – Dick Tarrant was not a random assistant hire. He was specifically brought in by the coach he ended up replacing. One of Tarrant's high school players in New Jersey thought so highly of him that, when he got the head coaching job at Richmond 15 years later, he asked his high school coach to come down to be his assistant. 
LESSON -> If someone remembers a referral from over 10 years ago, they are probably worth interviewing.
3 – He Was a Late Bloomer – Tarrant was 50 years old when he got the Richmond job, his first (and only) as a head coach in college basketball. When asked to describe their perfect candidate, I doubt the people making the hiring decision for the coach would have said he or she is a 50-plus year old rookie. 
LESSON -> Don't discriminate against age 50-plus candidates, not just because it's probably illegal, but because it also is short-sighted.
4 – He Didn't Want "Interim" in His Title – When Tarrant was hired, his title was "Interim Head Coach" despite his requests not to be named on an interim basis. He realized that being named an "interim" handicapped him from the start in motivating his players, recruits, and others to buy into his leadership. What recruit wants to sign with a coach who may not be there when they arrive?
LESSON -> Unless required, shun the qualifier word "interim" and just hire a new leader on a short, renewable contract.
5 - He Proved Himself Early - Richmond beat #13th ranked Wake Forest in a home game early in his first year. Wake Forest probably considered it as a warm up game while Tarrant probably considered it as part of his job interview. Tarrant later said his parking space went from 100 yards from the arena before that game to to just outside the front door after that win. 
LESSON -> Get an early win as a new hire to prove yourself and build confidence.
6 – He Groomed His Successor – Tarrant hired Bill Dooley as an assistant coach eight years before he retired. Dooley took over for him after he retired. Dooley had played for him at Richmond years before and been team captain. Dooley served as Richmond's head coach for four years and won his conference Coach of the Year award in his first year. 
LESSON -> Good leaders set up their organizations for success after they leave.
7 – He Went out on Top – Tarrant retired as Richmond's coach after 12 seasons when he reached his early 60s. He had eight 20 win seasons, four conference championships, and 9 post-seasons in those 12 years. He never coached basketball again. 
LESSON -> Smart leaders realize they will eventually spend more time as a "former" than a "current" leader and know much of their legacy will be defined by their final years.
PS - Coach Tarrant – If you read this, I would love to interview you to learn more of your leadership lessons. But only if you don't make me relive that time Curtis Blair's buzzer-beating drive down the court ruined my senior year spring break.
Update on 3/15/18 - A family member of Coach Tarrant emailed me today to say the coach saw this article and liked it. #BestReviewEver
Update on 3/21/18 - Coach Tarrant was kind enough to let me interview him as a follow up article here on LinkedIn. You can see it here.
Coach Tarrant saw that article and contacted me to say he liked it - "Very much appreciate your fine article. You did some research, my man." He was kind enough to let me interview him over email with 10 questions. Here they are.
1) How did you get your teams loose before the tournament game? I heard a story about one big coach coming to breakfast on final four gameday in a bathrobe to lighten things up. Did you have a trick like that?
I had no gimmick. I just emphasized the tremendous opportunity we had, that most all other mid-majors didn't have. Let's follow our game plan. Play very hard and very smart. Our team leaders were always loose and confident and the others keyed off that
2) How did you make your players think they had a chance to beat Indiana in the first round, the year after they were the champions?
We knew Coach Knight was a totally controlled coach and probed every possession to his satisfaction. Our game plan was to shorten the game with constant defensive looks. We did a lot of different zone faces as zones neutralize superior talent, height, and depth. We changed to man to man at times too. Indiana passed 8, 9, 10 times before a shot. Therefore, they shortened the game - not us. We took our normal shots from the right player from high percentage areas. We made almost all of our free throws and had very few turnovers. The pace of the game helped us.
3) What was your gameplan to upset Syracuse, the year after they were in the final game?
We had a good offense versus zones. We thought their zone was vulnerable. We also figured they were overlooking a 15 seed. When they went to man to man defense we chopped them up, because they very rarely played that defense.
4) What do you remember about Charles Barkley, when you beat him and Auburn in the tournament? If you got on the phone with Charles Barkley this weekend while he is covering the tournament on TV, what would you ask him or remind him about that game?
Charles came up to me the day before the game, just after their workout, to ask if he and his teammates could watch us practice. I told him all practices were open to the public, so it was OK for him and his mates to watch. My managers told me later that all the Auburn players filed out after 5-10 minutes and were chuckling because we were so small and skinny! After the game Charles once again approached me to see if he could enter our locker room to shake hands with our John Newman. Charles gave me a big bear hug -- a crusher!
I would never ask Barkley about the game. I got to know Charles years later on our annual Nike vacation trip. Charles said he never ever forgot that game because, with a win he would have played Bob Knight's Indiana team. He was not fond of Knight as Knight cut Charles the previous summer from the 1984 National Olympic team for being too fat and out of shape. Barkley was the best player my teams ever played against - and that includes Ralph Sampson, David Robinson and others.
5) You are the only coach in history to win games as a 12, 13, and 15 seed. Did it get easier or harder to repeat making upsets like that?
I never gave seedings any thought whatsoever.
6) You went out on top. How did you know it was the right time to retire?
I was getting somewhat worn out trying to repeat time and again in the post-season. I was having restless nights and nearing my mid-sixties. Dean Smith called me with the same question as we were about the same age. One early morning while taking a daily jog, I decided to resign that day.
7) You were in your late forties when you left your high school coaching job in New Jersey to come down to be an assistant at Richmond for one of your old players. That was a big, brave move. Lots of people at that age would be scared of making such a big move at that age. Looking back, what advice would you give your 47 year old self?
That was a tough call, because my loved ones were not keen on the move. Mrs. T. was born and raised in Jersey City, NJ. She thought we were headed somewhere south of Birmingham, Alabama. I took a huge pay cut as I was a school system administrator. It was a big gamble. One plus was it got me back to college coaching (I was an assistant, part time at Fordham from 1965-69). We also had teenagers (ages 15, 17, and 19) and all of them would have tuition waived at a wonderful university which I could not have afforded had we remained in New Jersey. People must take sometimes risky moves in life. Mine worked out pretty well. All three kids are very successful professionals. Parents of seven. Grandparents to 3! Mrs. T had to return to a full-time job when we moved here 39 years ago so we might break even month to month. You wouldn't believe the salary of assistant coaches in late 1970's to early 80's.
8 )  What are you most proud of from your coaching career?
I'm most proud that 47 of 48 of my recruits earned their degree. The one who missed out still might return or arrange to get his, as he is so near that degree. I'm very proud of my grads who have gone on in life professionally in so many varied ways. A dozen even selected a coaching career. We need so many high character people in coaching at all levels.
9) What would you say to the coach of UMBC after they finally broke through and became the first #16 seed to beat a #1? How do you prepare players for the next game after doing that? What advice would you give him?
It's very difficult to come down off the high. In 1988 we were in the Sweet 16. I wish we would have stayed up in New Jersey after playing in Hartford. We came home Monday to a welcome of hundreds upon hundreds of people, a parade-like pep rally, TV interviews and more. We had two light practices to play against Temple, who had been #1 for 12 weeks and had two 7 footers, in the New Jersey Meadowlands. They were a terrific team who toyed with us. We were never in that game. My advice to a coach would be to just stay away from the media blitz as best possible. Prepare like it's just another league game.
10) You left New Jersey to move to Richmond, Virginia. Have you found a decent pizza place yet in Richmond that compares to New Jersey?
I could not find one, nor a bakery, nor a Jewish deli, nor a Greek owned diner, nor a bagel to come close to NJ-NY! All that has changed for the better in the last 20 years. We are really cookin' here in Richmond now-- especially if you like beer!
Sources: Richmond.com, Wikipedia, Wikipedia, CoachesDatabase.com
© Copyright Victor Prince, All Rights Reserved.
Categories: Coaching, Career Planning, People Leadership