| | |
| --- | --- |
| Posted on May 12, 2016 at 11:20 AM | |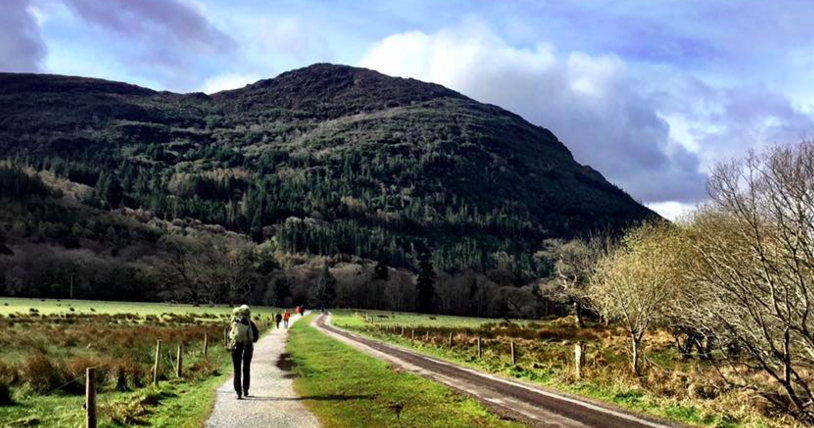 Last month, I checked off a bucket list item and hiked the Kerry Way trail on the southwest coast of Ireland. Beyond the enjoyment I got from the trail, it also taught me five big lessons that will help me better manage projects at work.
1. Don't Let Bad Forecasts Automatically Kill Plans – The weather in Ireland in March is typically bad for hiking but that was the only time window that would work for us. If we didn't do it then, we might never do it. After much debate we decided to risk it and buy the tickets for then. If we had not, we would have regretted not even trying and missed a wonderful experience. Sometimes you just have to take calculated risks.
2. Set Rational Expectations – While we were optimistic in deciding to take the risk, we were realistic in setting expectations about what weather we would get. We decided to set our expectations for a cold, steady rain and lots of mud so we wouldn't be surprised or disappointed when we got that. We also made alternative plans in case conditions turned out to be too bad.
3. Invest in Good Equipment – My hiking partner taught me a Swedish proverb – "There is no bad weather, only bad clothing." We decided to pack our backpacks for the bad weather expectations we had set. Because I'd never chosen to hike in cold, steady rain, I'd never invested in the best quality hiking rain gear. Being Swedish, she found some top quality rain gear I could borrow. I noticed a huge difference over the cheaper equipment I would have packed otherwise.
4. See Where You Are, Not Where You Want to Be – Map reading is an important skill for hikers and I have big weaknesses: I'm overly-confident and optimistic, and I hate asking for directions. On one day, after hiking many hours, we decided to stop for a picnic when we reached a point within an hour of our destination. While stunningly beautiful, that day's hike had also been long and difficult. The impromptu picnic was a celebration of a great day. When our path intersected with a road thirty minutes later, I realized I had misread the map and we had three more hours of difficult terrain to cover.
5. Know Who is Relying on You – I hike a lot of long distance trails and that means I often have to stay in B&Bs ('bed and breakfast' inns) because they are the only option in many rural areas. I prefer staying in big hotels, so I've learned some lessons by staying in B&Bs on hikes. I had a particularly long leg on a previous hike one day in steady rain. I didn't arrive at the B&B until well after dark and I hadn't called to let them know I was running late because I didn't have a European mobile phone. When I arrived and rang the doorbell, a grandmotherly figure answered and greeted me enthusiastically with a "Heavens, we're glad to see you. We haven't lost a hiker yet." I felt horrible for not figuring out a way to call her. Because I hadn't stayed in B&B's much before, I hadn't realized how personally they care about each guest, particularly when they know you are hiking.
I had a wonderful experience hiking the Kerry Way and would recommend it to other hikers. For more pictures from the Kerry Way or several other long distance trails I've done around the world, check out my photo album.
Categories: Project Management