| | |
| --- | --- |
| Posted on August 24, 2016 at 5:30 PM | |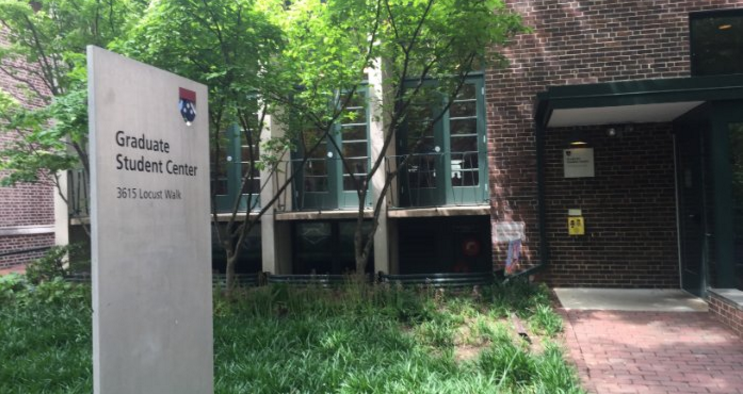 Twenty-one years ago, student government at the University of Pennsylvania gave me my first formal leadership opportunity as head of the grad student government executive board. For our one-year term, we set three goals that represented one urgent need (the 'Today Goal';), one juicy opportunity (the 'Tomorrow Goal';), and one impossible dream (the 'Twenty-Year Goal.'
I went back to my 20th anniversary reunion this month, so I got to see how we did from a 20-year view. That hindsight makes me think we stumbled onto a good model for setting goals in operational plans.
The "Today" Goal: Balancing the Budget – Like many governments, our most urgent problem was an unbalanced budget, but not in the typical way. We hadn't been spending our whole budget, so the unused part was being surrendered back to the university. Since that unused money couldn't be refunded to the students who paid it, we made it a goal to find productive ways to get all that value back to our constituents in the form of services. And because every day we didn't act was a day we couldn't get back, we made it priority #1.
The Result – We identified the services that were most well-received (social events) and increased them dramatically. We tested new services as well to see if we were missing other needs. By increasing the frequency of social events, they became a regular and popular part of grad student's social lives. It also proved that grad students from the 12 different schools wanted a place where they could meet each other (or at least get free food and drinks.)
The "Tomorrow" Goal: Harnessing an Emerging Technology – The first time I heard the phrase "we need a website" was back in these student government days. I wasn't on the cutting edge of information technology but my other board members from the engineering schools were… literally. We didn't completely understand what they were talking about when they said we needed to build our website, but their energy and expertise sold us that it must be important. We made it one of our three goals.
The Result – The technology for the website was the easy part. The content that needed to feed the technology was the hard part. It forced us to put our mission, vision and branding into words. By getting a simple page up quickly, it gave us a platform that we, and future executive boards, could build on. (The current website even contains much of our original prose.)
The "Twenty Year" Goal: Getting a Graduate Space on Campus – Despite having over 10,000 students spread across twelve graduate schools, Penn's graduate students didn't have a shared, dedicated social space on campus. Even though we knew we wouldn't see a center happen in our term, we made successfully lobbying for one as one of our three goals for our year. Our well-attended social events demonstrated the need in a real way. We took every chance to mention the need in our campus news coverage and public statements. And we put our needs on paper by surveying students to see what a shared space would look like.
The Result – We got the university's attention that year and, in a surprisingly quick move for a university, they offered to give us an unused space in a remote part of campus. We were tempted to grab it and declare a quick victory, but we knew that a poorly located center would not be popular and could discredit the need. We politely declined the offer and continued pushing for a better solution.
When I was back for my 20th reunion earlier this month, the graduate student government invited past student government leaders to the Graduate Student Center. It opened five years after we graduated in a prime spot right in the heart of campus. It has become a thriving center for graduate students on campus. In our day, we never thought we would see it. Today, if it closed, there would be big protests. Envisioning a scenario like that may be a good way to pick your own 20-year goal for your organization.
So to Surge, Alex, Koli, Venkat, Rachna, Johanna and the rest of GAPSA 1995-96 (wherever you are); to all the GAPSA members before us who lobbied for it; and to the GAPSA members after us who actually got it over the line… Well done!
Categories: Operational Excellence, Strategic Planning, Budgeting